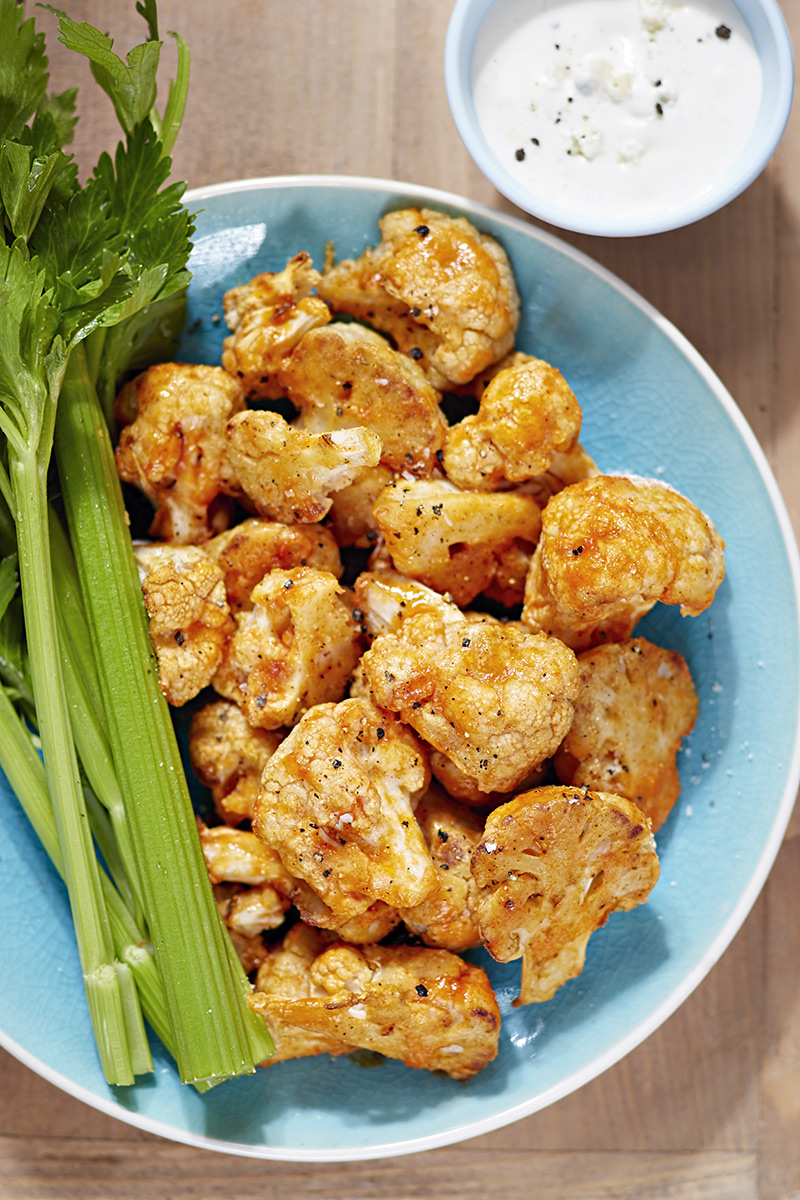 Looking for a healthy game day recipe that'll still be a crowd-pleaser? This is the recipe for you! These cauliflower "wings" are super easy to prepare and will make all of your guests cheer, no matter which team is winning.
Remember, eating a healthy diet is a critical step in reducing your cancer risk. By giving yourself and your loved ones healthy options on game day, you're empowering everyone to take charge of their health to Stop Cancer Before It Starts!®
Ingredients:
One head of cauliflower
¾ cup of flour (you can also substitute for gluten-free flour)
2 teaspoons garlic powder
1 teaspoon salt
½ cup water
Buffalo sauce (feel free to swap out for a different sauce, like barbecue or teriyaki, if you prefer)
Directions:
Preheat oven to 375°
Chop cauliflower into bite-sized pieces
In a large bowl, mix flour, garlic powder and salt
Add water to form a goopy batter
Toss cauliflower pieces in batter until they're coated
Transfer cauliflower to a greased baking sheet
Bake for around 15 minutes, until slightly browned
Remove from oven and transfer to a large bowl
Toss with buffalo sauce (or sauce of your choosing)
Return to oven for an additional 10-15 minutes
Game on!
Pro tip: When it comes to dipping, try using Greek yogurt ranch instead of regular ranch dressing. It's equally delicious and healthier for you!