Meet Alejandro & Marissa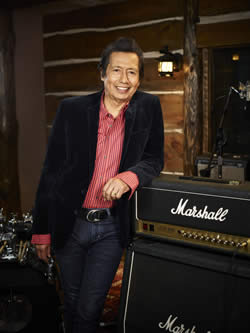 Alejandro Escovedo had an unlikely path to fame. Though he comes from a musical family—brothers Coke and Pete played with Santana and niece Sheila E. is a well-known pop star—he did not begin playing music until his mid-twenties, when he worked on a film about a band that couldn't play. His music has defied genre, with influences from garage rock, country, punk and traditional Mexican music.
His fans know him as a rocker and a musician, but Escovedo now has another identity to his name: hepatitis C survivor.
Escovedo was diagnosed with hepatitis C in 1996, and his illness intensified—and was brought into the spotlight—when he collapsed on-stage in 2003. At the time of his diagnosis, Escovedo was unaware that hepatitis C is one of the leading causes of liver cancer. More than 40,000 Americans will be diagnosed with liver cancer this year and hepatitis C will cause at least 50% of those cases. Hepatitis C is especially dangerous because it does not always present signs and symptoms until someone has been infected for a long period of time. By the time Escovedo collapsed on stage, he had advanced cirrhosis of the liver, as well as tumors in his abdomen and varices in his esophagus.
He has said, "Getting sick was like walking on a beautiful sunny day, and suddenly a piano falls on you from out of nowhere."
Today, Escovedo is cured of hepatitis C and feeling well. Now he wants you to have the information he didn't have: that hepatitis C is linked to cancer, and if you are at risk you need to get screened for this virus before it leads to cancer.
"Many people are unaware of the link between hepatitis C and cancer," Escovedo said. "I am proud to join with the Prevent Cancer Foundation to tell you to take charge of your health and think about the link between viruses and cancer."
---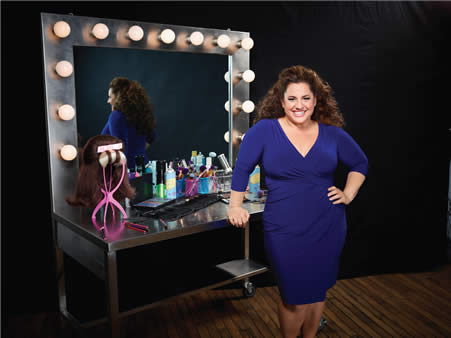 At age 27, Marissa Jaret Winokur was about to embark on the time of her life. Though she didn't know it at the time, she would soon be cast in the lead role as Tracy Turnblad in Broadway's "Hairspray," for which she would later win a Tony award. But before she got the big news about her big break, Winokur was given news of a different sort—she was diagnosed with cervical cancer.
More than 12,000 women are diagnosed with invasive cervical cancer each year. At least 90 percent of those cervical cancer cases are caused by the human papillomavirus (HPV). Although Winokur was lucky her cancer was detected in a routine Pap test, women today have more options available to prevent cervical cancer.
The Centers for Disease Control and Prevention (CDC) recommend the HPV vaccine for all girls and boys ages 11-12. (HPV not only causes most cervical cancers, but is also linked to at least five other types of cancer, which is why it is recommended for boys as well as girls.)
In addition to the vaccine, the Prevent Cancer Foundation® recommends women begin regular cervical cancer screenings at age 21 with a Pap test every three years. Women ages 35-65 should have a Pap test combined with an HPV test every five years, or a Pap test every three years.
Winokur's cancer was detected after an abnormal Pap test. Just days after her diagnosis, Winokur had to have part of her cervix removed, and later, she had a hysterectomy. She is now cancer-free.
"When I was young, the HPV vaccine wasn't available, and neither was the HPV test," Winokur said. "Girls and young women today can protect themselves from cancer, but they have to know about their options. That's why I tell everyone to think about the link between HPV and cancer, and get vaccinated and screened so you don't have to go through what I did."