Advocate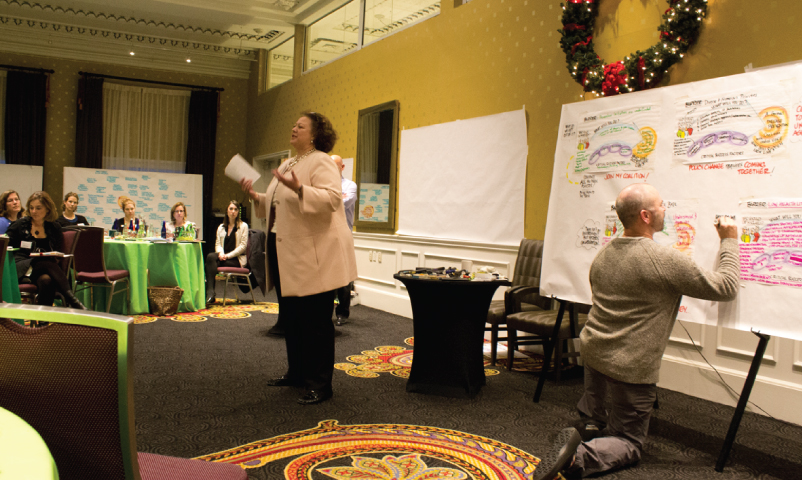 The focus of the Prevent Cancer Foundation is to support research into the prevention and early detection of cancer, to educate individuals about the role of a healthy diet and lifestyle choices in preventing cancer and to support programs that increase access to early detection technologies. It is important as an organization to advocate for policies at the federal level, within Congress and the Administration that support these priorities.
While hundreds of health care bills are introduced in Congress each year, very few of them are considered. The Prevent Cancer Foundation supports debate and passage of bills that advance cancer research and prevention activities, as well as those that support the needs of cancer patients and families touched by this devastating disease.
If you would like to receive periodic updates and action alerts about legislation being considered by Congress that impacts cancer research and the well-being of patients, please join our Advocacy Action Center.
Be An Advocate
How you can impact the outcome of important legislation.
Learn More
Legislation and Regulatory Action
Learn about the Foundation's legislation and regulatory action.
Learn More
Policy Statements
Learn about our policy statements
Learn More
Advocacy Resources
Learn about the Foundation's advocacy resources.
Learn More
Breakaway from Cancer
Breakaway from Cancer aims to raise awareness of the comprehensive continuum of resources available to cancer patients – from prevention to education and patient care to advocacy and financial support. The Breakaway from Cancer charitable partners include the Prevent Cancer Foundation, Cancer Support Community, Patient Advocate Foundation, and the National Coalition for Cancer Survivorship.
Breakaway from Cancer remains a central focus of the Amgen Tour Of California each year. It has expanded to support cycling and wellness events around the country and on Capitol Hill, bringing the campaign's reach out of California and across the county.
For more information on current campaign activities, visit www.breakawayfromcancer.com.
Listen to Ryan Seacrest talking about Breakaway from Cancer