Our Global Reach
The Foundation's reach stretches across the globe. We have worked with cancer communities in the following countries:

We are members and participants of the following international organizations: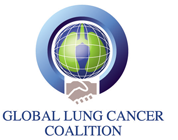 Global Lung Cancer Coalition (32 members from 28 countries, representing six continents)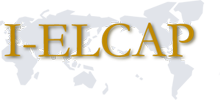 International Early Lung Cancer Action Program since 1999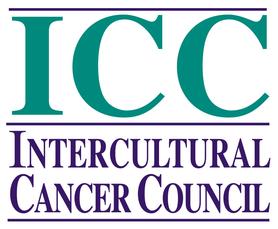 Intercultural Cancer Council – which addresses health equity for underserved populations, including Hispanic, African-American, Asian, Asian Pacific Islander, American Indian/Alaska Native and rural residential.

American Society of Clinical Oncology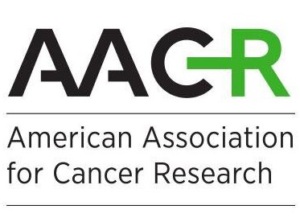 American Association for Cancer Research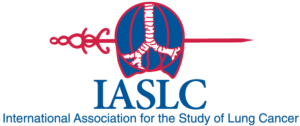 International Association for the Study of Lung Cancer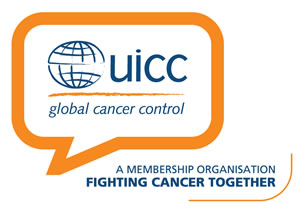 Union for International Cancer Control
Patient Advocacy Advisory Board meetings and forums, which draw participants from around the world.
International Society for Cancer Prevention (ISCaP)
Global Patient Advocacy Scholars Seminar
Examples of our International Funding:
Funding to evaluate an innovative cervical cancer screening device in Rwanda, where medical care is in short supply. The device is based on smart-phone technology. The project is being implemented as part of a larger study of HIV-positive women conducted by the Albert Einstein College of Medicine. The first of its kind, the Foundation hopes to expand its support of cancer prevention and early detection in low-resource countries.

Funding of the World Cancer Leaders' Summit, a program of the Union for International Cancer Control. The annual summit brings together global decision makers who can help shape the way our generation addresses the task of eliminating cancer as a life-threatening disease for future generations. It allows for timely debate on emerging issues related to cancer and provides a forum to spotlight a major health issue which demands a coordinated, multi-leveled global response. The 2017 Summit will be held in Mexico City, Mexico.

Funding of Technology Transfer Fellowships, which allow health care professionals in poor nations to train at top research and cancer institutes around the world on vital, life-saving equipment for the early detection and treatment of cancer.
Funding of, and presenting at, the World Cancer Congress to take place in Paris in October 2016. This meeting is exclusively dedicated to implementation science and welcomes representatives from across the whole spectrum of the cancer control and the non-communicable disease communities.

Funding of research fellowships through a partnership with the International Association for the Study of Lung Cancer.
Campaigns and Conferences:
Think About the Link® campaign on viruses and cancer launched in January 2016. Phase one will be limited to the U.S., but the plan is for international expansion to countries most affected by cervical cancer, which is the leading cancer killer of women in Central and South America, sub-Saharan Africa and parts of south Asia; and liver cancer, the second leading cancer killer globally.

The Foundation's Breast Health Education for Young Women Facilitator's Guide is designed to increase young women's skills and knowledge about breast health. Revised in 2015, this user-friendly educational tool has been used by communities across the globe to reach young women with information about breast health and breast cancer. The guide also encourages information-sharing with female relatives who are age-appropriate for screening. A Spanish version of the guide will be available later in 2016.

The Dialogue for Action® is an annual conference that convenes a diversity of national and international stakeholders committed to realizing the lifesaving potential of cancer screening for all communities. The Dialogue emphasizes evidence-based cancer screening according to guidelines. All participants are encouraged to take the dialogue back to their communities and workplaces to promote appropriate screening.