2017 Research Awardees
2017 Research Awardees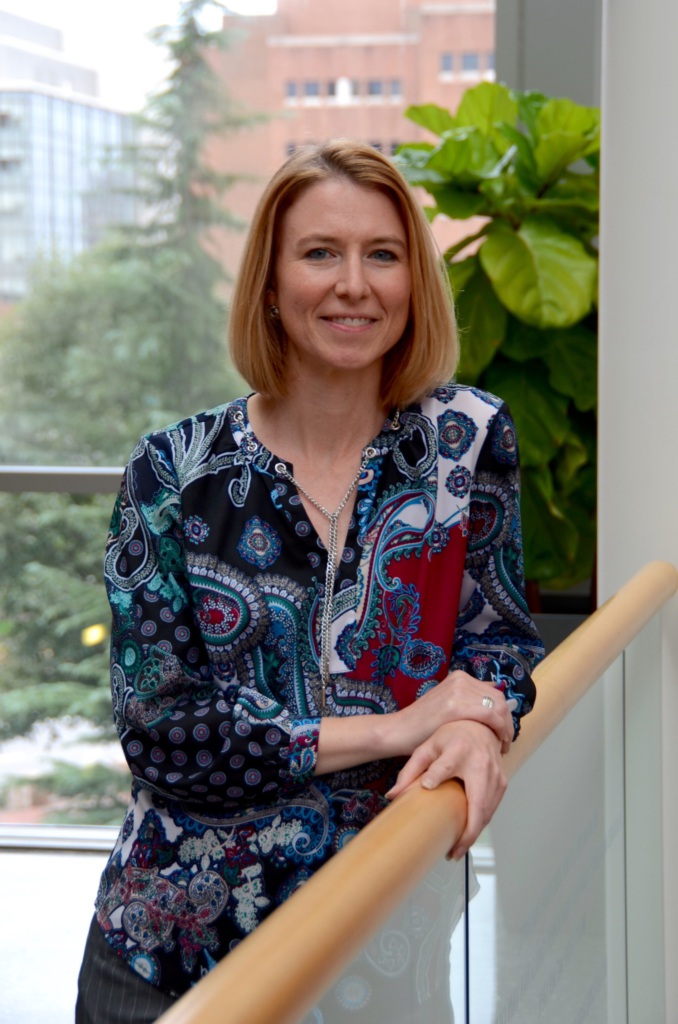 Grantee:  Leah Frerichs, Ph.D.
Named Award: Marvin Davis Estate
Applicant Title: Assistant Professor
Institution: The University of North Carolina at Chapel Hill, Chapel Hill, NC
Project Title: A randomized trial of an American Indian colon cancer screening strategy
American Indians are the only US racial or ethnic group who have not had decreases in colorectal cancer cases and deaths. This research project will test a culturally-sensitive multimedia video designed to overcome literacy and cultural barriers to improve colorectal cancer screening among American Indians.
General Audience Summary:
Despite effective prevention and screening tests, colorectal cancer is one of the most common types of cancer and a leading cancer killer. Largely due to increases in colorectal cancer screening over the past two decades, the number of individuals who are diagnosed and die from colorectal cancer has been substantially reduced. Yet, these improvements have not been equitably distributed across all racial and ethnic groups. American Indians, in particular, are the only racial and ethnic group who have not observed significant decreases in diagnoses and deaths from colorectal cancer and have persistently low use of screening tests. A critical barrier to improving the use of colorectal cancer screening among American Indians is overcoming health literacy, social, and cultural barriers to understanding and communicating with healthcare providers about screening options. Multimedia videos, called decision aids, can help patients understand complicated health information and encourage more effective communication with healthcare providers. These tools have been shown to improve use of colorectal cancer screening in medically underserved and vulnerable populations. Dr. Frerichs and her team designed and produced a colorectal cancer screening decision aid specifically for American Indian populations that uses content and messengers who are sensitive to relevant socio-cultural barriers (e.g., spiritual advisors who are credible to American Indians endorse screening). In this proposal, the research teams aims to rigorously evaluate their culturally-adapted decision aid with American Indians (n=120) ages 50 to 75 who are not up-to-date with colorectal cancer screening. This research team will assess the decision aid's impact on colorectal cancer-related knowledge, attitudes, communication, and screening behaviors. Their project will lead to new insights about culturally-appropriate communication about cancer screening and has the potential to improve colorectal cancer screening among a population with persistent health disparities.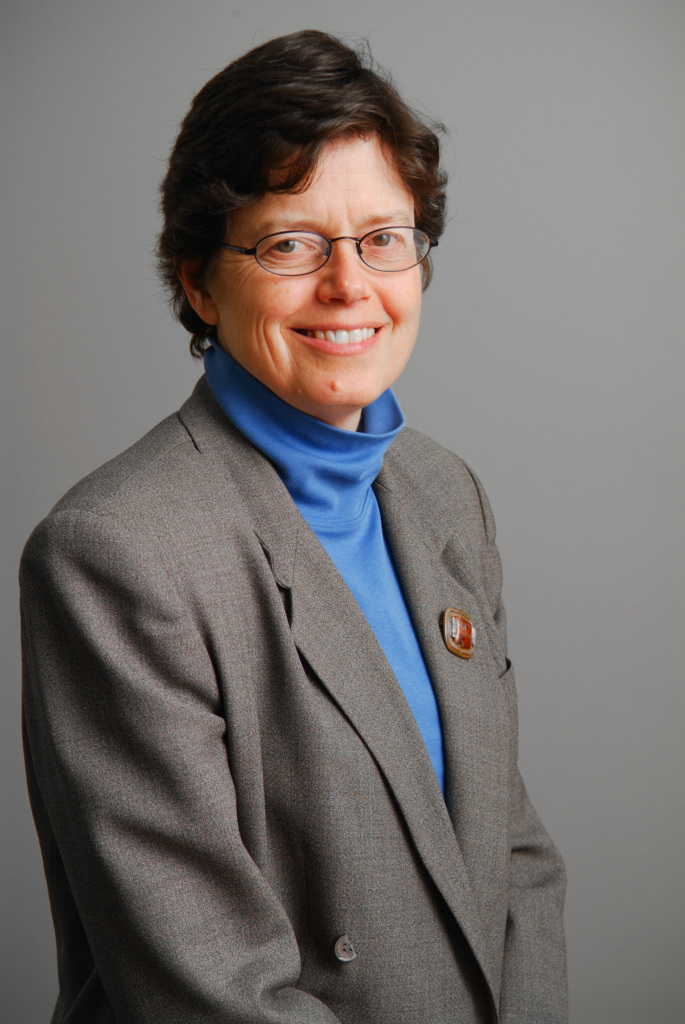 Grantee: Jo Freudenheim, Ph.D.           
Named Award: Richard C.  Devereaux Grant
Applicant Title: Professor and Interim Chair
Institution: The Research Foundation for The SUNY on behalf of University at Buffalo, Buffalo, NY
Project Title: Effects of Electronic Cigarette Use on the Human Lung
Smoking greatly increases lung cancer risk. Electronic cigarettes (e-cigs) are increasingly being used for smoking cessation and by people who have never smoked. Biological effects of e-cigs are not known. This study will compare lung tissue from healthy young adults, smokers, never smokers and e-cig users.
General Audience Summary:
Lung cancer is a leading cause of cancer, accounting for more than 1.8 million new cases and close to 1.6 million deaths worldwide annually. Smokers have 20 times greater risk of lung cancer. Electronic cigarettes (e-cigs) have come into the market place, widely used by smokers in an attempt to quit or to skirt indoor smoking bans. E-cigs are increasingly being used both by young adult non-smokers and instead of cigarettes among smokers; use of e-cigs is now more common than the use of cigarettes among youth. E-cig sales total more than $1.7 billion per year. While likely less toxic than cigarettes, because they do not burn tobacco, it is not known if these products are safe, or what the potential is for harm. Users inhale a variety of e-cig liquid constituents and their break down products, many of which are irritants and provoke inflammation. The potential for these exposures to contribute to lung cancer or other diseases needs to be determined in humans; a way to do this is to detect lung toxicity in humans. This research team currently has a study underway to examine brushings of lung tissue obtained by bronchoscopy, a procedure where the lung is accessed with a thin scope in a patient under local anesthesia and light sedation. The study includes never smokers, smokers and e-cig users, all adults aged 21-30. In that study, they will examine a number of important biomarkers related to inflammation and to cancer. For the proposed study, they will add an examination of DNA methylation of cells in the lung tissues. Altered DNA methylation is known to be important in the development of lung cancer and it is known that there are changes in DNA methylation with smoking. It is not known if e-cigs affect DNA methylation. The comparison of lung tissues from never smokers, smokers and e-cig users will provide critical information regarding toxicity of e-cigs for humans including DNA methylation changes.
Grantee: Rosa Munoz Xicola, Ph.D. 
Named Award: Figdor Family Grant
Applicant Title: Associate Research Scientist
Institution: Yale University School of Medicine, New Haven, CT
Project Title: New DNA repair alterations in hereditary cancer development
Patients with undefined cancer disorders that seem to be inherited tend to have a very high risk of developing cancer at young ages. Identifying their molecular cause will allow us to tailor health care measures to prevent new diagnosis and provide adequate treatment to patients and family members.
General Audience Summary:
Lynch syndrome is an inherited cancer disorder caused by genetic alterations in the Mismatch Repair (MMR) genes, which repair the DNA. Over half of presumed Lynch cases do not have genetic alterations in the MMR genes and these are referred to as Lynch-Like Syndrome (LLS). LLS patients are treated as LS patients and go through strict, aggressive cancer supervision measures. In their preliminary studies, LLS patients showed a significant enrichment of genetic variants in other DNA repair genes in comparison to people without cancer. Furthermore, these LLS patients are younger than colorectal cancer (CRC) patients without an inherited disorder and have an average of 2.2 first-degree relatives with cancer, including breast. The research team hypothesizes that there is a sizable group of CRC patients with a genetically predisposing cancer condition due to genetic variants in DNA repair genes that promote genomic alterations and consequently cancer development. This likely explains a number of the familial occurrences of multiple different cancers, such as breast and CRC. The goal of this proposal is to determine the extent to which genetic variants in DNA repair genes contribute to cancer development in patients with a strong family history of CRC or breast cancer. This proposal has the potential to have a significant impact. Establishing the genetic cause of undefined cancer disorders could allow us to tailor cancer prevention and treatment, ultimately reducing cancer deaths. Moreover, this proposal might identify the missing link to explain familial cases with the most common cancers, CRC and breast.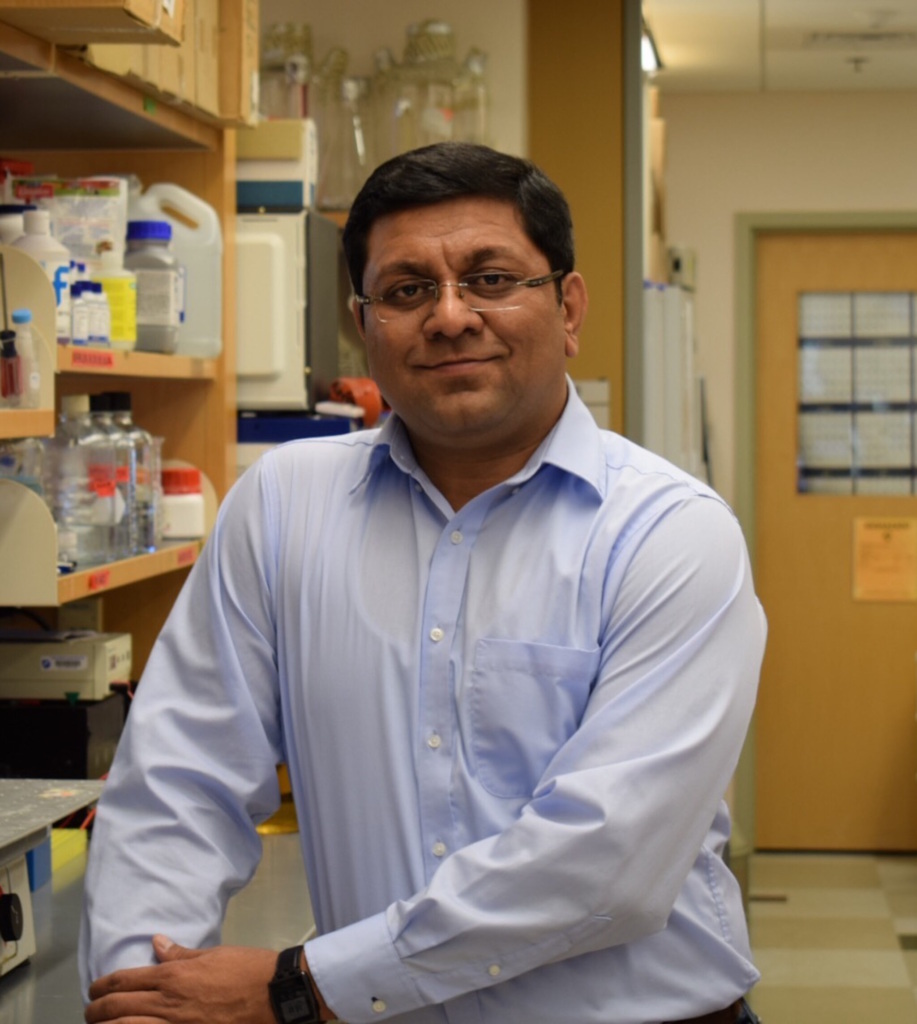 Fellow:  Rajesh Panigrahi, Ph.D.
Named Award: Figdor Family Fellowship
Applicant Title: Postdoctoral Research Associate
Institution: University of Massachusetts Medical School, Worcester, MA
Project Title: A virus-like particle vaccine for prevention of Epstein-Barr virus (EBV) associated cancer
Despite enormous success of virus-like particle (VLP) vaccines that safely prevent Hepatitis B virus (HBV) and Human papillomavirus (HPV) associated cancers, no EBV vaccine is licensed. EBV, a major human tumor virus cannot form VLP vaccines. Using a novel fusion platform, the research team developed an EBV-VLP candidate for cancer prevention and aim to develop an EBV vaccine that safely stimulates protective immunity, to eliminate infection and cancer.
General Audience Summary:
Epstein-Barr virus (EBV), a strictly human virus, is present in multiple cancers (B some T-cell lymphomas, Leiomyosarcomas, nasopharyngeal and some gastric carcinomas, others). While global improvement in screening and vaccination has led to dramatic declines in cancer caused by other tumor viruses, the incidence of EBV+ tumors have grown coordinate with development. This is attributed to increasing age of primary infection, a risk factor for "mono" and in turn EBV+ Hodgkin lymphoma, as well as to survival of persons most vulnerable to EBV+ cancers (transplant recipients, elderly, malaria or HIV-infected, residents of SE Asia and N Africa). Diverse treatment strategies cause long-term complications and overall mortality remains high. To eliminate infection and cancer, their goal is to develop an EBV vaccine that safely stimulates protective immunity. Though weakened viruses often make superior vaccines, tumor viruses are considered dangerous. The protein gp350/220 is required for EBV to attach to cells and initiate infection. Though antibodies to gp350 potently block infection in test systems, it was minimally effective when used alone in vaccine trials. Single proteins often fail to elicit strong immunity, whereas virus-like particles (VLPs) form repeated protein units that do (Hepatitis B, HPV VLP vaccines). As EBV cannot form VLPs, the research team has engineered a novel VLP fusing gp350/220 to an avian viral protein that does. In standard mice, EBV-VLPs were safe and stimulated strong antibody-based protection. But, T-cell immunity, the key to prevention of EBV-disease cannot be authentically studied nor disease prevention proved in standard mice. Exciting new models of mice transplanted with human immune cells have revealed how T-cells control EBV. They propose to generate, compare and test the effectiveness of 4 optimized EBV-VLPs in state-of-the-art humanized mice, providing the critical knowledge required to initiate clinical trials of this promising vaccine candidate.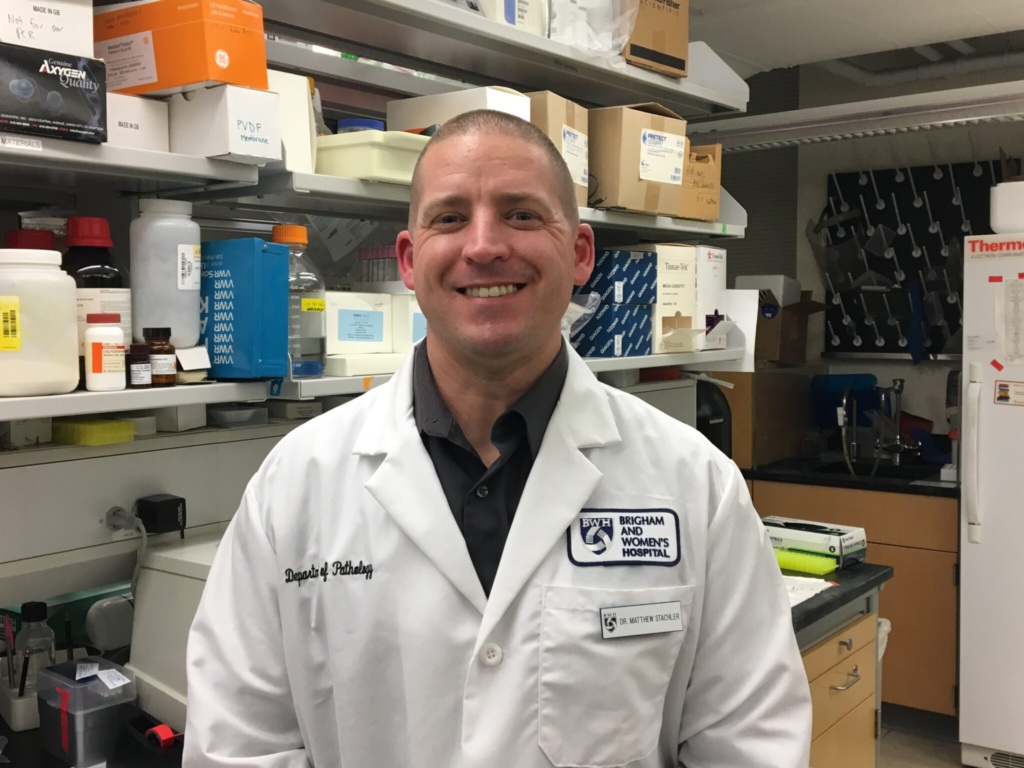 Grantee: Matthew Stachler, M.D., Ph.D.
Named Award: Marcia and Frank Carlucci Charitable Foundation Grant 
Applicant Title: Associate pathologist
Institution: Brigham and Women's Hospital, Inc.
Boston, MA
Project Title: Genomic features associated with cancer development in Barrett's biopsies
Despite a known precursor and screening, most esophageal cancers are not detected early and are incurable. This research team aims to determine the genomic differences in the precursor between people who do and do not get cancer, in order to develop markers of disease progression for early detection and treatment.
General Audience Summary:
Barrett's esophagus is a change in cell type that lines the esophagus and is due to heartburn or reflux. Over time it can progress and develop into esophageal cancer. Since millions of Americans harbor Barrett's esophagus but only a minority will get cancer, treating everyone with Barrett's is not feasible (nor advisable due to side effects). It is suggested to undergo repeated upper endoscopic screening with multiple biopsies of the Barrett's to look for signs of progression. Unfortunately, the majority of people are not detected early and present with incurable disease. Better strategies are needed to determine which patients with Barrett's are at high risk of getting cancer in order for more intensive screening or early therapy so that the disease can be treated when it is easily curable. Dr. Stachler's previous work has looked at the genomic alterations (changes in the DNA) found in Barrett's tissue within patients with esophageal cancer. These studies have found key alterations in the Barrett's DNA before any other signs of progression and have changed the way we think Barrett's esophagus progresses into cancer. This raises the exciting possibility to use these genomic alterations as a marker to identify who is at risk of progression. The studies proposed in this grant will take the next step in this process by looking to identify these alterations (and discover new alterations) in a collection of clinical biopsies from both patients that progressed to cancer and patients who have had benign Barrett's esophagus and never got cancer. Specifically, this research team proposes to use routine clinical biopsies prepared in the same manner done for clinical care with cutting edge technologies (next generation sequencing of Formalin-fixed, Paraffin-embedded (FFPE) tissue using a small, custom designed targeted gene panel) and computational approaches that can be translated into clinical testing. These studies will be the building blocks for larger studies aimed at testing and validating these markers.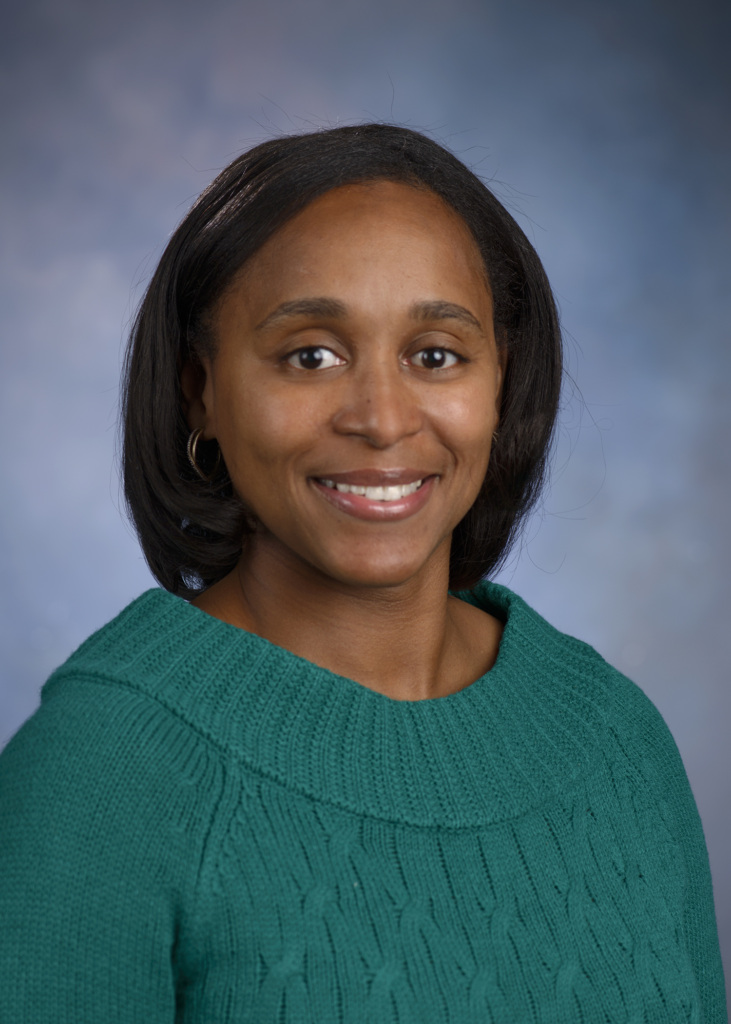 Grantee: Kymberle Sterling, Dr.PH. M.P.H.
Applicant Title: Associate Professor
Institution: Georgia State University Research Foundation, Inc., Atlanta, GA
Project Title: The Little Cigar and Cigarillo Photovoice Feasibility Project
Little cigar and cigarillo (LCC) smoking has increased, particularly among African-American youth. Cigar use increases the risk of developing cancer. This research team's research will assess factors that can prevent the initiation of LCC smoking.
General Audience Summary:
Little cigars and cigarillos (LCCs) are combustible tobacco products that are inhaled like cigarettes and are similar in size, shape, filtering, and tobacco pH. The health risks associated with smoking LCCs are very similar to those from cigarettes: they cause nicotine dependence and several forms of cancer. LCCs are growing at an alarming rate among youth, especially among African-Americans; a group who suffers and dies disproportionately from tobacco-caused cancers. Continued use of LCCs may increase the risk of cancer-related health disparities among African-Americans. In a landmark decision, in May 2016, the Food and Drug Administration (FDA) decided to regulate LCCs, along with other tobacco products. Although LCCs are under the FDA's regulatory authority, they are still less regulated than cigarettes. Unlike cigarettes, LCCs are available in characterizing flavors (e.g. vanilla, grape, etc.); have fewer product advertising and marketing restrictions; and have no minimum pack size requirements. The research team's preliminary data suggests that these less-regulated features are appealing to young adult LCC users and influences their perception of risk of LCCs. While their preliminary data on young adults are informative, they are ineffective for explaining how LCC advertising influences susceptibility and the decision to smoke LCCs among adolescents. The objectives of this study are to examine the association among environmental factors (i.e. LCC advertisements) and susceptibility/intention to use LCCs and to use this evidence to inform the development of youth-centered advocacy campaigns that bring awareness to the consequences of LCC use and environmental factors that promote its use.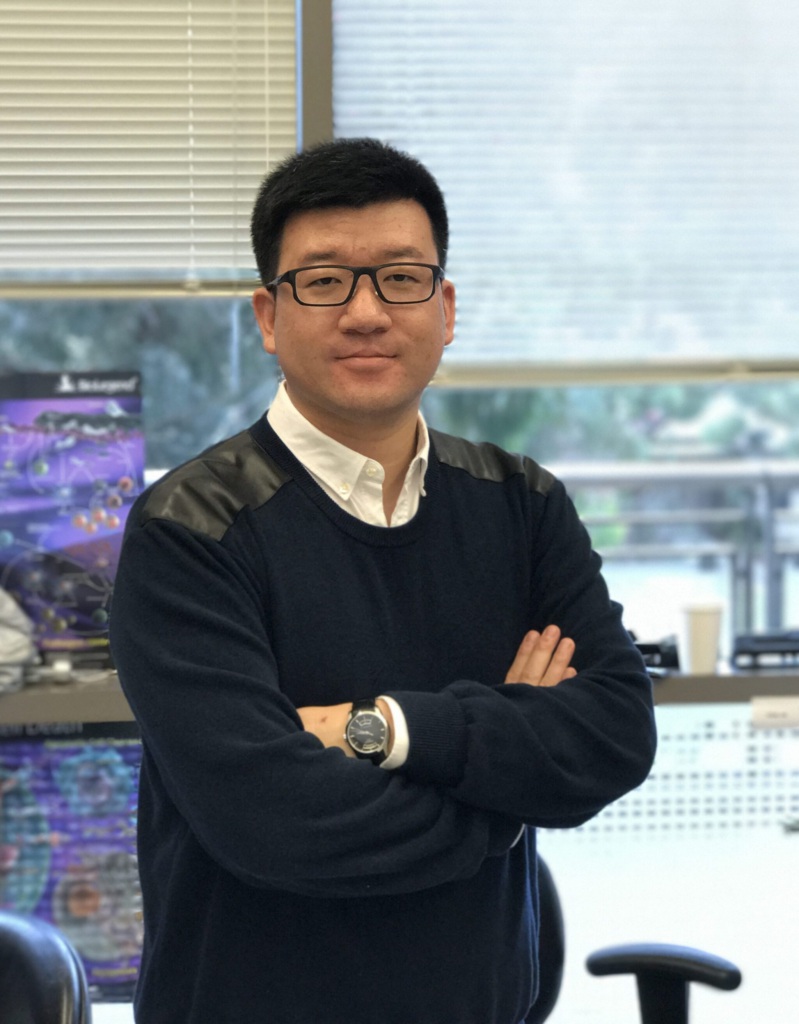 Fellow:  Zhenyu Zhong, Ph.D.
Named Award: Prevent Cancer Foundation Board of Directors Research Fund
Applicant Title: Postdoctoral Fellow
Institution: University of California, San Diego, San Diego, CA
Project Title: Prevention of Obesity-induced HCC by Inhibition of Sterile Inflammation
Obesity promotes the development of liver cancer, however, the underlying mechanism remains elusive. This proposal will investigate how obesity induces liver inflammation and cancer development, and will promote the development of new preventive strategies for obesity-associated liver cancer.
General Audience Summary:
Obesity is a major health problem in the United States and it can promote the development of liver cancer. However, how obesity induces liver cancer remains largely unknown. Dr. Zhong and his research team's previous work suggests that obesity-induced liver inflammation is the key switch that drives the progression of mild fatty liver disease to hepatocellular carcinoma, a dominant form of liver cancer. This research proposal aims to identify previously unknown key player(s) that control obesity-induced inflammation and liver cancer development, thereby fostering the design of new preventive therapies for this devastating disease. Dr. Zhong recently identified two counteracting players that control the extent of obesity-induced liver inflammation, therefore he hypothesizes that the interplay between these two players in the context of obesity determines whether liver cancer would develop. Dr. Zhong will test his hypothesis using a new animal model of human liver cancer, which was recently developed in their laboratory. He is confident that the completion of the current proposal will provide a much-needed mechanistic insight of how obesity promotes liver cancer development, and will therefore enable the development of new preventive strategies for obesity-associated liver cancer in patients.
2017 Special Award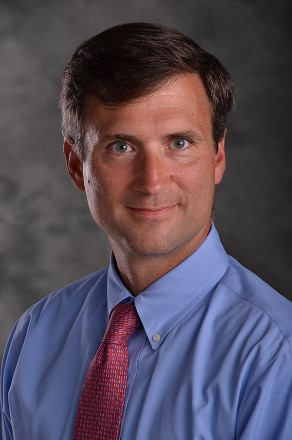 Grantee: Brian Rood, M.D.
Named Award: Sarah Howard Childhood Cancer Fund for Our Children's Health Grant
Applicant Title: Director of Clinical Neuro-Oncology
Institution: Children's Research Institute, Washington, D.C.
Project Title: Medulloblastoma Risk and the Germline Foundation of Predisposition
Microsatellites are DNA markers that associate non-randomly with disease states and can influence the function of nearby genes. The identification of medulloblastoma-specific microsatellite genotypes will provide the ability to predict the relative risk of individuals and yield insight into potential preventative strategies.
General Audience Summary:
Medulloblastoma is the most common type of pediatric malignant primary brain tumor. The early age of peak incidence indicates an accelerated tumor initiation process, suggesting that a favorable genetic environment for tumor formation may exist in those individuals who are eventually diagnosed. Microsatellites are small runs of repeated DNA code/letters in DNA sequences. The number of repeats varies somewhat between different individuals and also between the two copies of DNA in each individual. As a result of their variable nature, microsatellites can be used to identify individuals and populations from their DNA. In addition, microsatellites are sources of DNA instability, where an alteration in the number of the repeated sequence is associated with many different diseases including cancers. These alterations are hypothesized to lead to changes in cell biology through various mechanisms. Thus, changes in microsatellite sequences contribute to biological differences that can contribute to cancer development. Dr. Rood and his team hypothesize that medulloblastoma formation is correlated with microsatellite variations at specific regions in the DNA close to genes. In fact, a small pilot analysis of medulloblastoma patient germline DNA (from the body, not from the tumor), identified variations in 15 microsatellites regions that are significantly associated with the presence of the tumor compared to DNA from healthy individuals. Therefore, these cancer associated microsatellites existed before the tumor was formed and thus could mark a predisposition to cancer. The identification of those microsatellites could be a great tool to identify a population for early medulloblastoma detection. In addition, understanding the mechanism of the predisposition could improve understanding of how and why these tumors form in certain individuals and point the way toward preventative strategies.