2017 Recipients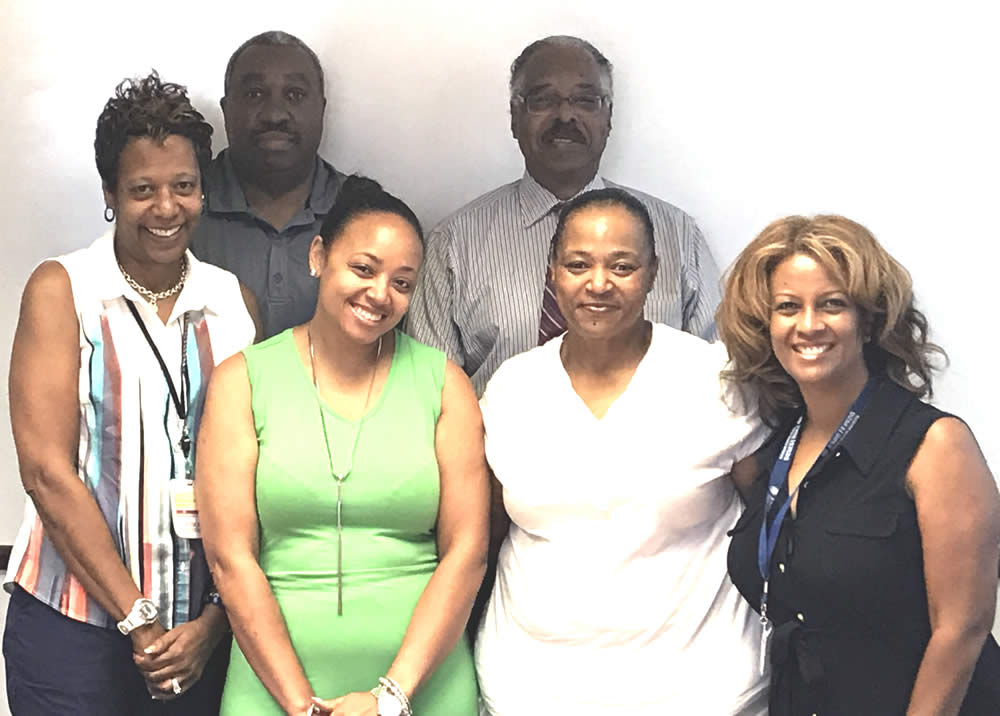 Organization: Baltimore City Health Department
Location: Baltimore, MD
Grant Amount: $25,000
Baltimore City Health Department will train health care providers to increase the use of fecal immunochemical tests (FIT tests), a stool-based colorectal screening test, along with motivational interviewing and other colorectal cancer screening tests. Their goal is to bring Baltimore closer to the national goal of having 80 percent of the recommended population screened by 2018. The program aims to provide colorectal cancer messaging and education to 2,000 residents in target neighborhoods.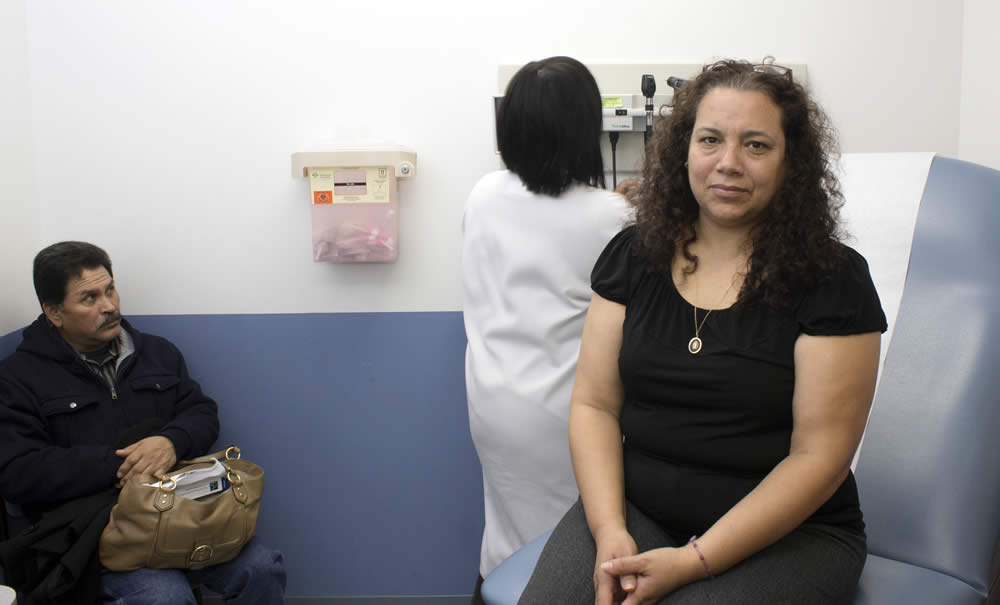 Organization: Chicago Family Health Center (CFHC)
Location: Chicago, IL
Grant Amount: $25,000
Chicago Family Health Center (CFHC) plans to increase early detection of colorectal cancer through increased access to fecal occult blood tests (FOBT) or FIT tests by enhancing their provider reminder system. CFHC has five clinics throughout Chicago and serves mostly uninsured or underinsured Hispanic and African-American patients. The project expects to increase the clinics' rate of colorectal screenings by 15 percent (from 51 percent to 66 percent) by the end of the grant period.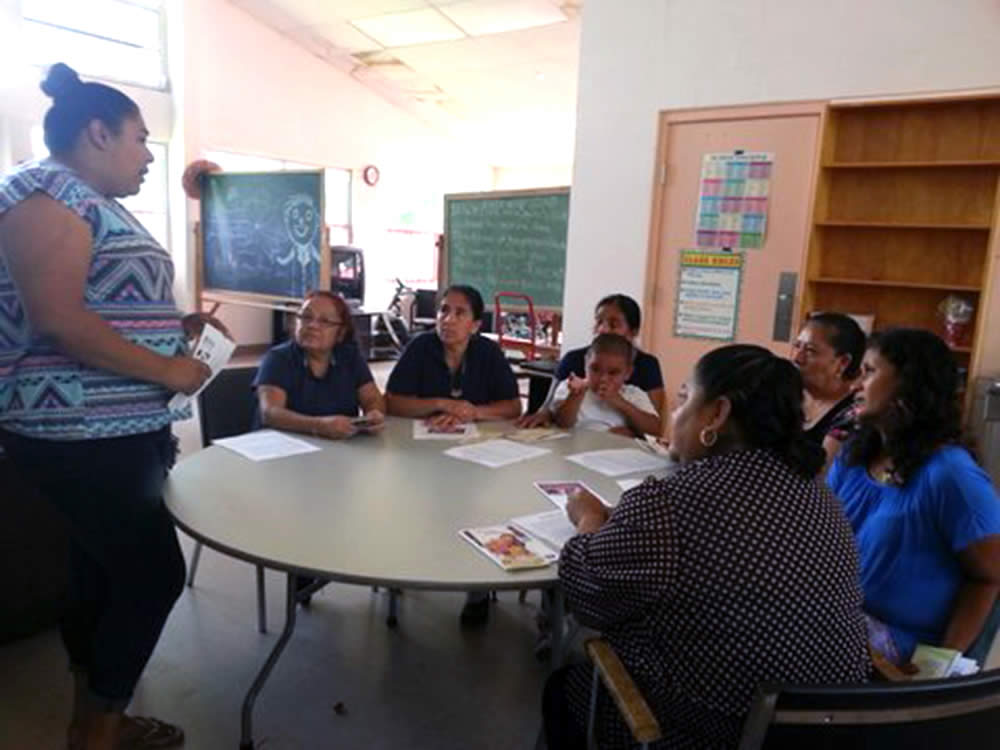 Organization: Farmworkers Self-Help Inc.                                    
Location: Dade City, FL
Grant Amount: $25,000
Farmworkers Self-Help Inc. will use bilingual and bicultural outreach workers to provide breast, cervical, colorectal, lung and skin cancer education to mostly undocumented immigrant farmworkers and to expand their understanding of connections between their good nutrition, exercise and health. The project will also facilitate any necessary follow-up care. The team will canvas migrant camps, housing projects, churches, flea markets and other venues to educate community members one-on-one and will also conduct group-training sessions at community events.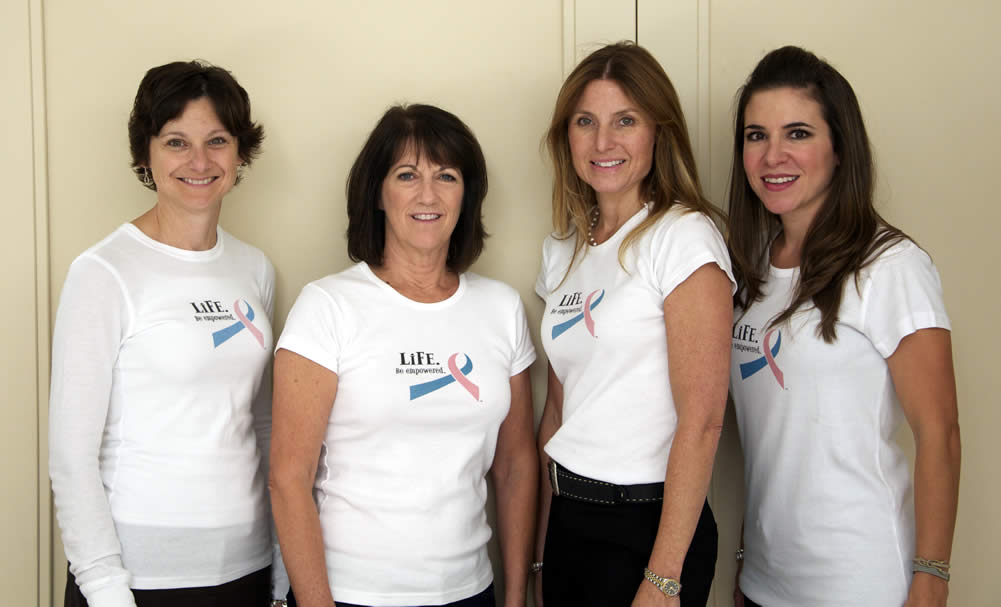 Organization: FORCE: Facing Our Risk of Cancer Empowered
Location: Tampa, FL
Grant Amount: $25,000
FORCE: Facing Our Risk of Cancer Empowered will expand their Peer Navigation Program to reach individuals affected by, or at high risk for, hereditary breast, ovarian or related cancers who lack access to risk management and prevention resources in rural Kansas. Through this project, FORCE will provide 150 people confidential one-on-one telephone support from highly-trained volunteers and a free personalized resource guide with information to help them find health care professionals who specialize in hereditary cancer.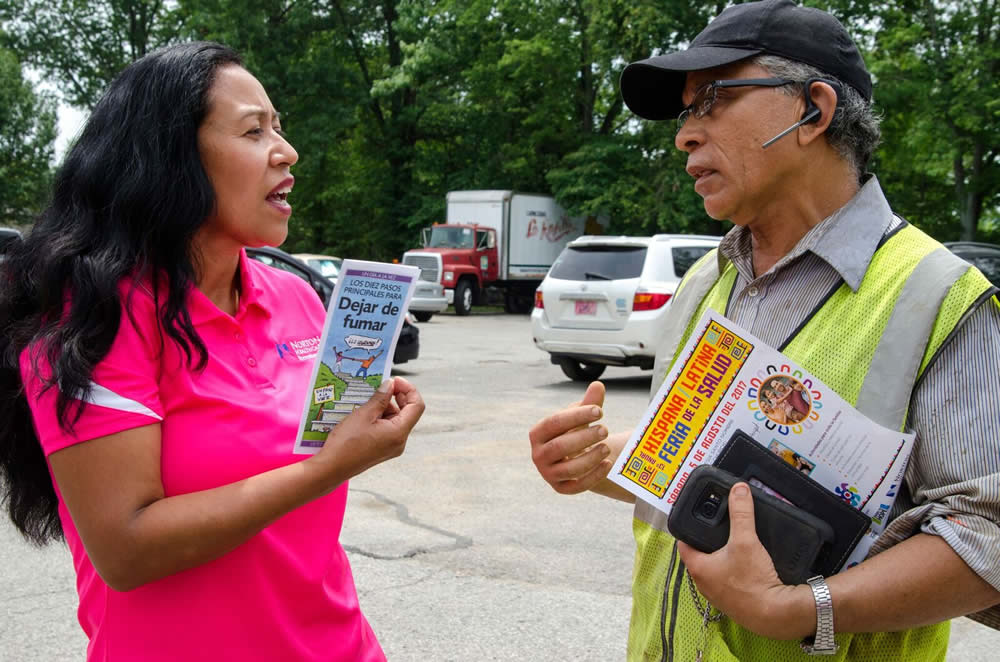 Organization: Norton HealthCare
Location: Louisville, KY
Grant Amount: $25,000
Norton HealthCare will introduce a cancer education program, "Promotoras Tobacco Cessation in the Hispanic Community," led by trained community educators to encourage Hispanic residents to stop smoking. The outreach component will use pláticas (conversational chats) as a method to assess the participants' readiness to quit, taking cultural factors into account. The promotoras (community educators) will provide participants with relevant information and smoking cessation resources.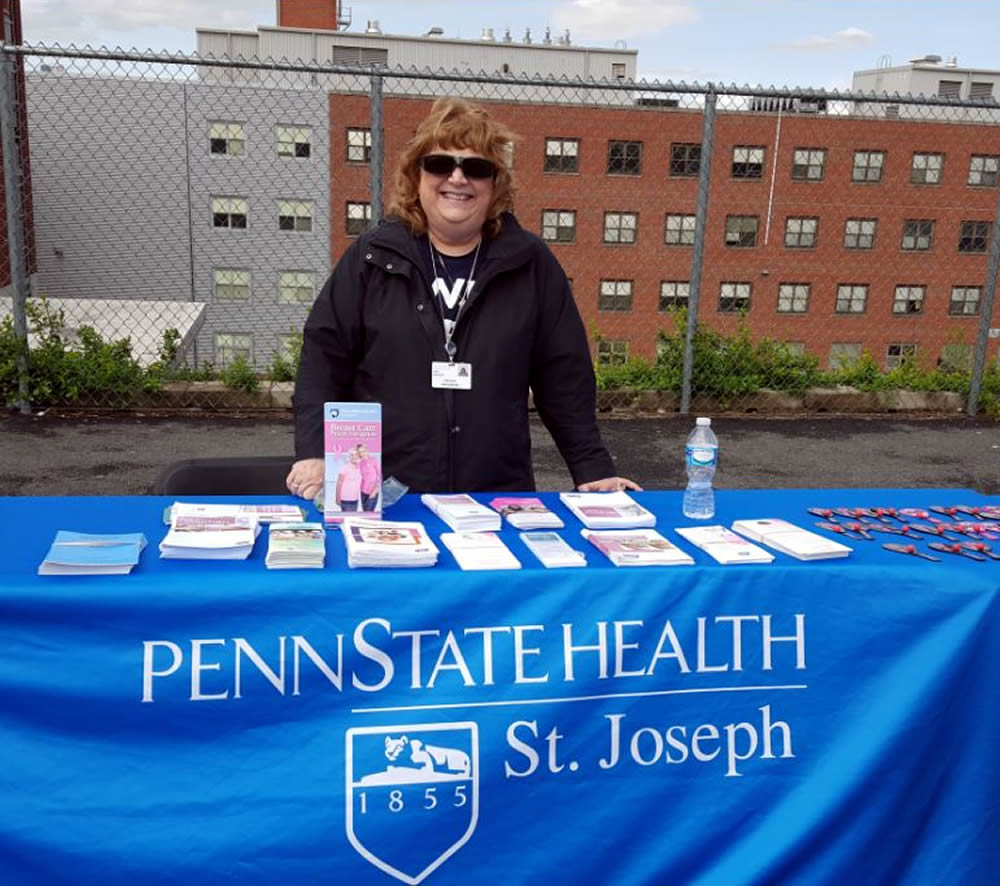 Organization: Penn State Health–St. Joseph Medical Center Foundation
Location: Reading, PA
Grant Amount: $25,000
Penn State Health–St. Joseph Medical Center Foundation will reduce cultural, linguistic and socioeconomic barriers and improve access to breast health for Latinas in Reading, Pennsylvania, through targeted outreach, education and patient navigation. The program will use a promotora community health worker approach, and the group aims to provide one-on-one and group education for 500 Latinas, as well as screening mammograms for 100 of these women.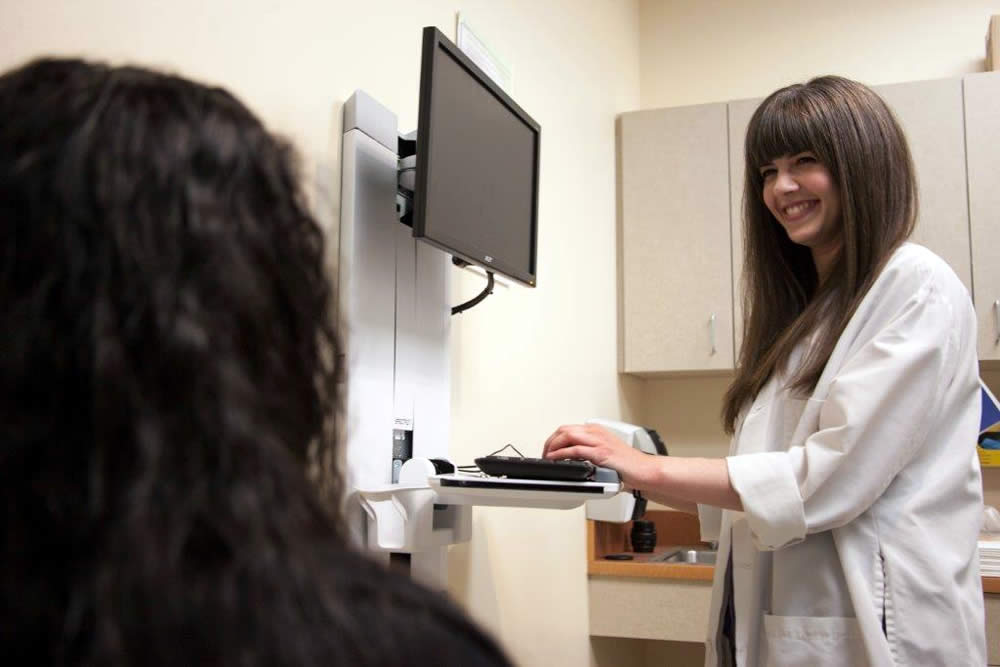 Organization: Planned Parenthood of the Rocky Mountains
Location: Denver, CO
Grant Amount: $25,000
Planned Parenthood of the Rocky Mountains will provide clinical breast exams and mammograms to medically underserved women at four of their health centers. In addition to medical services, the group will provide one-on-one preventive cancer education and assistance in navigating the healthcare continuum.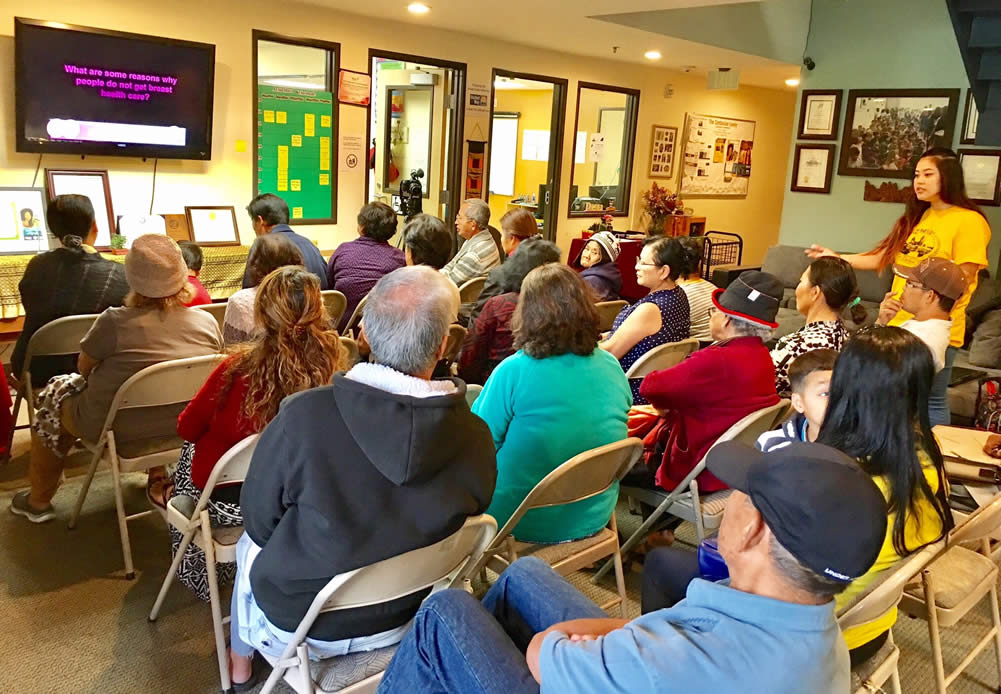 Organization: The Cambodian Family
Location: Santa Ana, CA
Grant Amount: $25,000
The Cambodian Family will use culturally and linguistically tailored health education workshops to reach 100 Cambodian women and their spouses. The workshops aim to promote healthy lifestyle changes, increase breast health knowledge and breast cancer awareness and improve access to screening services through bilingual case management and patient navigation.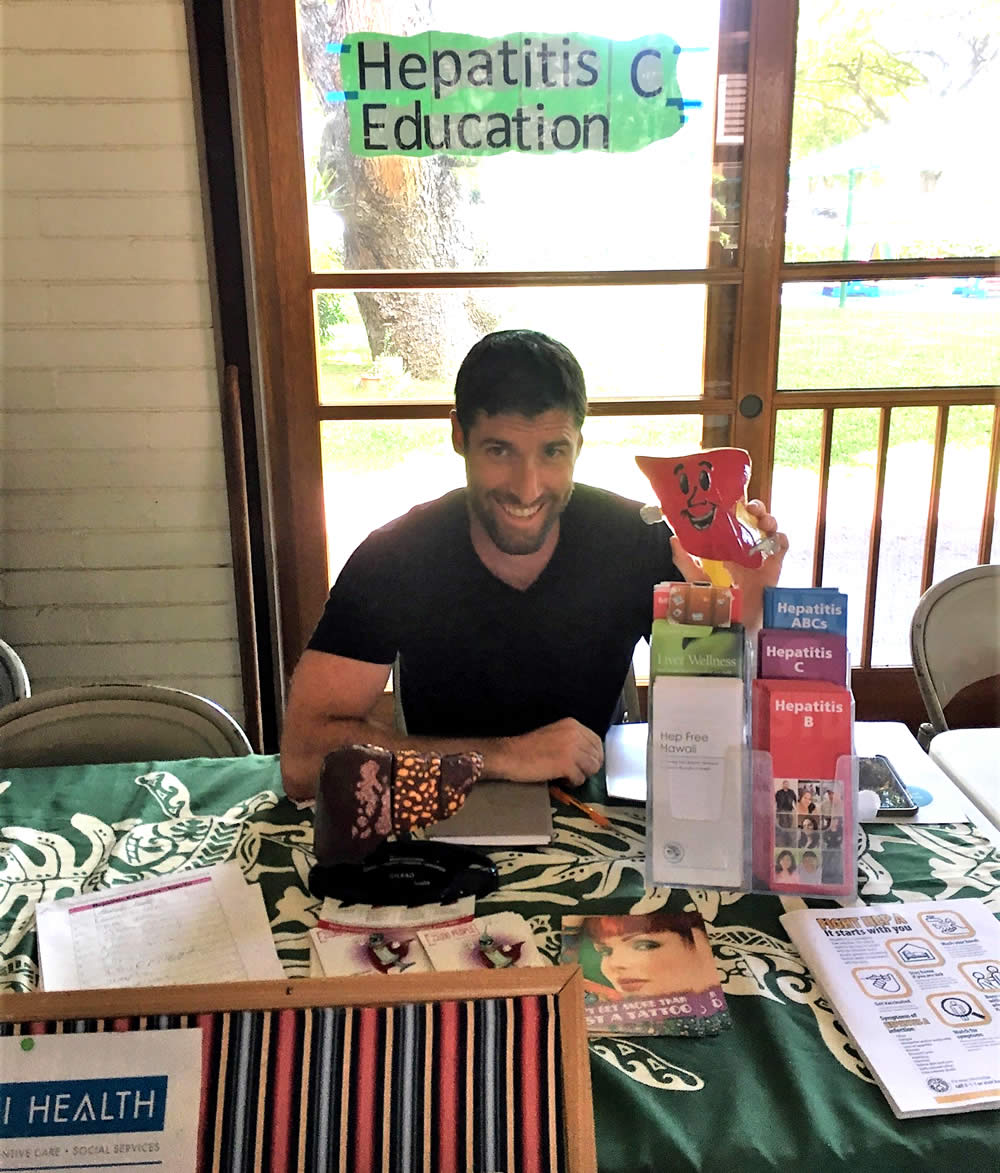 Organization: The CHOW Project
Location: Honolulu, HI
Grant Amount: $25,000
The CHOW Project will implement a hepatitis B education program with the goal of testing at least 250 at-risk Pacific Islanders. The project will link those who test positive for the virus with hepatitis B care coordinators who will ensure they get necessary medical care and treatment to prevent liver cancer. In addition to testing, the program will provide culturally-sensitive and linguistically-appropriate hepatitis B education to patients.
Organization: University of Texas—MD Anderson Cancer Center
Location: Houston, TX
Grant Amount: $25,000
The University of Texas MD Anderson Cancer Center aims to reduce the incidence of cervical cancer by improving access to screening and clinical management of cervical dysplasia (precancerous changes). They will train and mentor 50 medical providers located in five under-resourced regions in Texas. This will increase provider capacity to identify women with cervical cancer dysplasia and triage and treat them according to national guidelines, as well as build provider skills to find and treat dysplasia in underserved populations.