2015 Awardees
2015 Research Awardees
Susan Bullman, Ph.D., Dana-Farber Cancer Institute
Named Award: Figdor Family Fellowship in Cancer Prevention
What she will study: Correlation of Fusobacterium Nucleatum Bacteria
Strains and Colon Cancer Risk
Colorectal cancer (CRC) is responsible for approximately 694,000 deaths
annually worldwide. Recent studies revealed an enrichment of the bacteria Fusobacterium nucleatum (Fn) in CRC and demonstrated the potential of Fn to promote tumor formation in CRC animal models. Dr. Bullman and her team will identify the genomic differences between cancer and non-cancer associated Fn strains. "This analysis is likely to reveal subgroups among infected individuals who are 'high-risk' for developing colorectal cancer," says Dr. Bullman. Identification of specific bacterial and host molecular signatures may reveal novel biomarkers for assessing CRC risk and facilitating early detection, diagnosis or prognosis in addition to novel drug targets for cancer prevention.
Derek Huffman, Ph.D., Albert Einstein College of Medicine of Yeshiva University
Named Award: Marcia and Frank Carlucci Charitable Foundation Award in Cancer Prevention and Early Detection
What he will study: Efficacy of Prevention Strategies on the Cancer Aging Interface
While cancer is recognized as a disease of older persons, our understanding of how aging modulates cancer risk is not well understood. One major reason for this shortcoming is that most rodent models used to understand cancer prevention strategies tend to give rise to tumors while the rodents are still relatively young, rather than when they are older. Many studies show that tissue stem cells also cease to work as we age, and this dysfunction may contribute to diseases such as cancer. Dr. Huffman and his team will test how a well-known dietary (caloric restriction) and drug (rapamycin) intervention restore tissue function and prevent cancerous tumors utilizing specialized old mice and methods.
Divya Sahu, Ph.D., University of California, San Diego
What she will study: Targeting of the Arginine-Nitric Oxide Pathway to
Prevent Bladder Cancer Development
In the U.S., there were an estimated 74,690 new diagnoses and 15,580 deaths in 2014 due to bladder cancer. Bladder cancer starts with early abnormalities in the urothelium that cannot be easily diagnosed with current methods and progresses to non-invasive and invasive cancer. Dr. Sahu and her team have identified an increase in the metabolism of arginine – semi-essential amino acid, as well as this metabolism's by-product of nitric oxide (NO) in bladder cancer. Dr. Sahu notes, "We hypothesize that arginine and downstream NO enhance bladder cancer cell survival, growth and invasion into surrounding tissue." She and her team will investigate if targeting the arginine-NO components can stop bladder cancer development and/or growth.
Qiang Shen, M.D., Ph.D., The University of Texas MD Anderson Cancer Center
Named Award: Holden Family Research Grant in Breast Cancer Prevention
What he will study: Impact of Novel Anti-Cancer Agents like HJC0152 on Breast Cancer Prevention
A pressing challenge in breast cancer care is the prevention of estrogen-receptor (ER)-negative breast cancer and triple-negative breast cancer (TNBC), as approximately 60 percent of breast cancers are not preventable with currently available selective ER modulators or aromatase inhibitors. Dr. Shen and his team will explore how a new class of anti-cancer agents they have developed, including HJC0152 and other compounds, can prevent these types of breast cancer. HJC0152 has demonstrated superior efficacy in inhibiting major signal transduction pathways, hindering TNBC cell proliferation and colony formation, suppressing the growth of xenograft and spontaneous mammary tumors and blocking ER-negative mammary tumor formation in animal models. This study will impact cancer prevention by investigating a new target and novel preventive agents that could lead to promising cancer preventive drug candidates for advanced preclinical development.
Xiaofeng Zhou, Ph.D., University of Illinois at Chicago
Named Award: Lilly USA Research Award in Cancer Prevention and Early Detection
What he will study: Development of MicroRNA Biomarker Diagnostic Tools for Early Oral Cancer Prevention
Since 2003, deaths associated with oral cancer increased by about nine percent primarily because oral cancer is routinely discovered late in its development. Oral cancers are preceded by pre-cancerous lesions of which approximately 18 percent become cancer. New technologies are needed that can predict which lesions will make this transformation. Dr. Zhou and his team will examine archived pre-cancer tissue samples in order to identify genomic features (microRNA biomarkers) that are unique to pre-cancerous lesions. "These unique genomic features will provide us with molecular bases for early detection diagnostic tools of those aggressive lesions," says Dr. Zhou
2015 Special Awards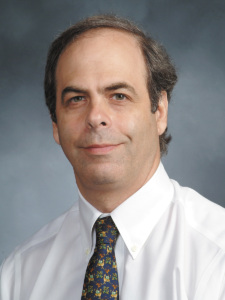 Andrew Dannenberg, MD; Weill Cornell Medical College
Named award: Awesome Games Done Quick grant
What he will study: A blood test with the potential to diagnose women at increased risk of breast cancer
Dannenberg and his team will attempt to validate a blood-based signature of fatty tissue inflammation in the breast. This project could be a step toward developing a blood test that identifies women who are at increased risk of developing breast cancer. Dannenberg's lab has long been exploring the relationship between inflammation and cancer. In recent work, he has used mice and human breast tissue samples to establish a link between obesity, inflammation and aromatase, a key enzyme involved in the production of estrogens. This is one of multiple potential mechanisms by which inflamed fat may increase the risk of breast cancer.