Quantitative Imaging Workshop
Quantitative Imaging Workshop
October 2-3, 2017
Hilton McLean Tysons Corner
McLean, VA
Quantitative Imaging Workshop XIV will take place October 2-3, 2017 at the Hilton McLean Tysons Corner.
Additional information on the hotel, travel, registration fees and policies can be found on our workshop information page or use the link below to register for the workshop.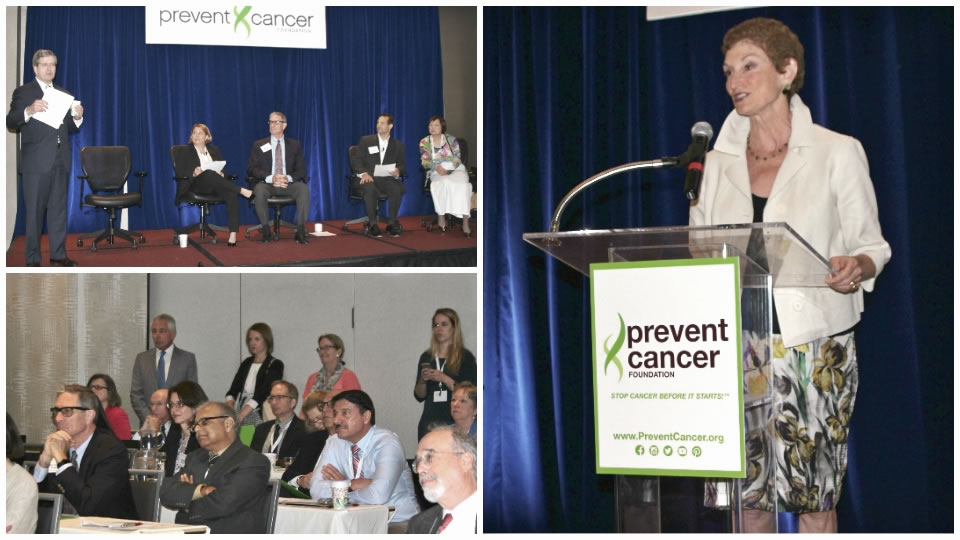 Since 2003, the Prevent Cancer Foundation® has convened a series of annual workshops focused on high-resolution CT imaging data for lung cancer, COPD and cardiovascular disease. The workshop provides a forum to exchange ideas on quantitative CT imaging for early disease management, as well as on policy and advocacy for responsible lung cancer, COPD and cardiovascular screening. The workshop emphasizes quality and consistency in screening.
This unique forum brings together leaders in lung cancer, COPD and cardiovascular disease early detection and treatment of early-stage disease, including: 
Academic and community-based oncologists
Pulmonologists and radiologists
Experts in photonics and software development
Federal policymakers and regulators
Patient advocates
Pharmaceutical and medical imaging industries
For more information, contact Lisa.Han@preventcancer.org.
---
2016 Quantitative Imaging Workshop 
Draft 2016 Agenda (PDF)
Background and Justification (PDF)
Press Release on Results of 2016 Workshop
2016 Executive Summary (PDF) 
2016 Presentation Slides 
2015 Executive Summary (PDF) 
2014 Executive Summary (PDF)
2013 Executive Summary (PDF)
2012 Executive Summary (PDF)