Advocacy
ARE YOU AN ADVOCATE?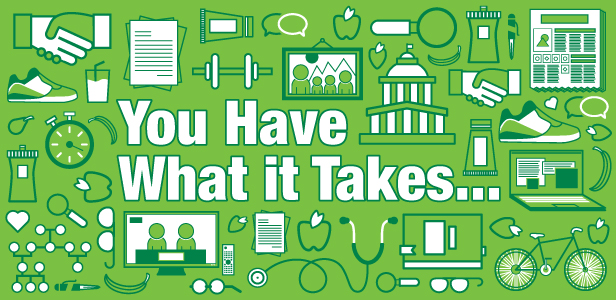 While it is critical for individuals to actively play a role in their own cancer prevention and early detection efforts, collectively we can effect even greater change through broader advocacy efforts at local, state and national levels.
Advocacy, in the classic sense, is influencing decision and policy makers in support or opposition of a cause or policy. The Prevent Cancer Foundation, however, helps individuals across the country better understand how they can become advocates through steps, large and small, in their daily lives. Our goals involve demystifying the concept of advocacy and educating people on how they can be their own best advocate.
There are many different types of advocacy including:
Community: Represent the rights and interests of your community (which can be your neighborhood, place of worship, community organization, etc.). Educate those around you so that you can work together to build the strongest community possible.
Legislative: Work with elected officials (at local, state, or federal levels) to educate and influence them on important legislative decisions. Every individual has a constitutional right to have their voice heard by their elected decision-makers.
Media: Increase public awareness and influence public interest in prevention and early detection through letters to the editor, social media, interviews, etc.
Personal: Represent and speak up for yourself and/or your loved ones. Be informed about the issues that impact you and take responsibility to make sure that necessary changes are made so that you have the opportunity to live a healthy life.
Policy: Influence laws, regulations, and rules that have an impact on your health and well-being. This can be as lofty as a federal law or as simple as a rule at your workplace.
Effective health care advocacy includes actions, big and small—asking the right questions of health care professionals, being a healthy living role model for family and friends, developing strategies to improve access to health resources in neighborhoods and communities, and lobbying in the halls of state legislatures and Congress.
We hope you will join our team of grassroots advocates with the expertise, energy, and skills necessary promote the message of cancer prevention and early detection and take actionable steps to improve the health and well-being of individuals, families, and communities across the nation.
Sign up for our advocacy alerts today or contact our Managing Director of External Affairs, Lisa Hanna, at Lisa.Hanna@preventcancer.org for more information.