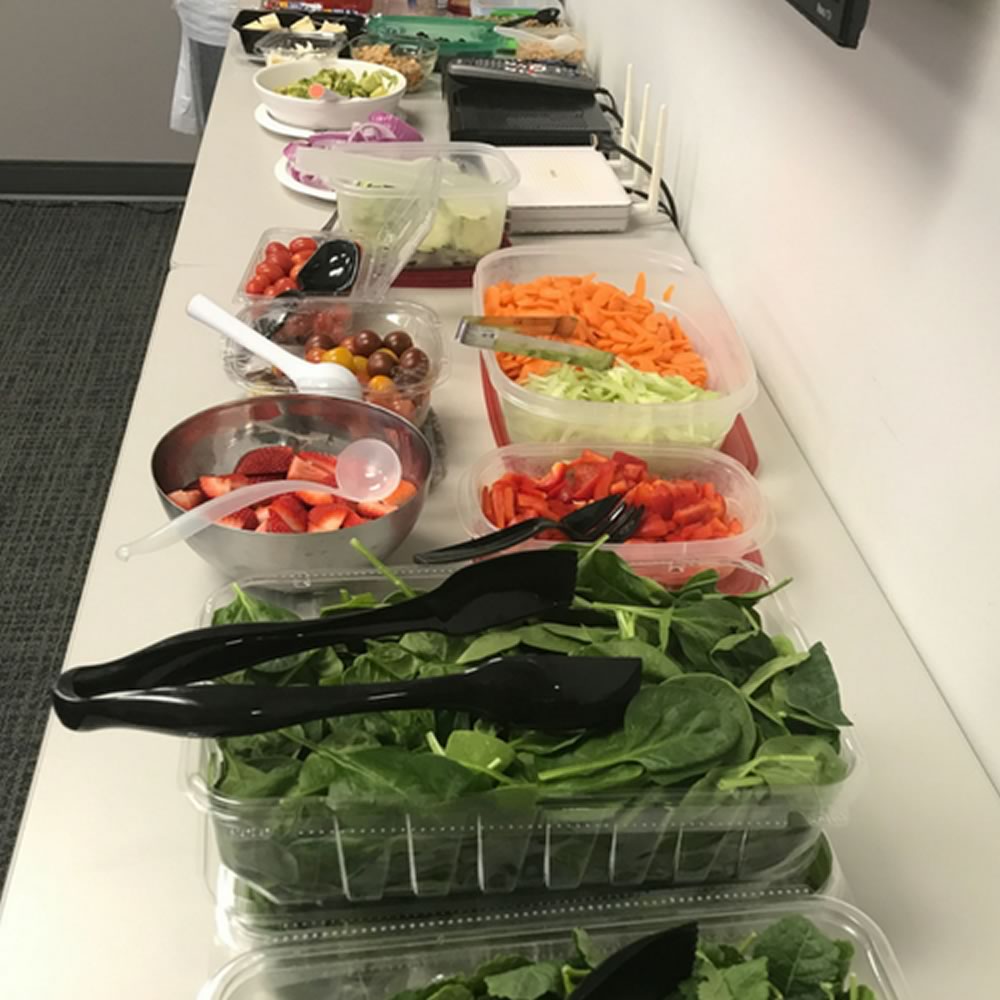 It's lunchtime at the office, and if you're like me, you've decided you earned a meal from the fast casual place around the corner or the food truck parked outside your office rather than eating the healthy leftovers you have in the fridge. Getting away from your desk for lunch is great for your productivity and mental health, but unfortunately, it can be hard to eat healthy at restaurants.
In observance of Global Employee Health & Fitness Month, the Prevent Cancer Foundation® recently hosted our first ever Salad Bowl Day to encourage a nutritious lunch and conversations among coworkers.  
What is Salad Bowl Day? Everyone is invited to bring in a salad ingredient to share, creating a salad bar filled with healthy options. Here are a few tips to help your workplace host a successful Salad Bowl Day.
Distribute a sign-up sheet with suggested ingredients to make sure you have a variety of toppings.
Depending on the number of people participating, you may want to ask for more than one person to bring the basics such as lettuce, cheese or dressing.
Be sure to include some healthy protein options like beans, nuts or tofu to keep everyone full and energized through the rest of the workday.
If your office supplies are limited, ask participants to bring their items prepped and in a serving dish with a serving utensil.
Try setting a "theme" for specific types of salad, like taco salad (black beans, avocado, cheese, peppers and corn) or Greek salad (olives, feta cheese, cucumbers, tomatoes and pita chips).
Send reminders the Friday before and the day before so no one will forget their ingredients.
Don't forget to BYOB (Bring Your Own Bowl)!