Dialogue For Action®
April 19-21, 2017
Hilton McLean Tysons Corner
McLean, VA

Early Bird Registration through February 28, 2017: $245
Full Registration after February 28, 2017: $295
On-site Registration April 19-21: $350

Dialogue for Action® is an annual national conference that brings a diversity of stakeholders together to discuss the best ways to reinforce cancer screening, prevention and risk reduction initiatives in their communities. The Wednesday through Friday schedule is packed with unique opportunities for participants to immerse themselves in engaging presentations, facilitated conversations, relationship building and more.
Read our latest blog!
We interviewed 2017 Dialogue speaker Kathleen M. Schmeler, M.D. about her work to reduce cervical cancer incidence and death rates along the Texas-Mexico border. You can hear more from Dr. Schmeler during the "Reducing Disparities in Cancer Prevention and Screening" panel on Thursday, April 20.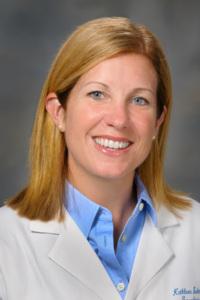 No woman should die of cervical cancer, Jan. 19, 2017
In the United States, cervical cancer is becoming less common thanks to increased vaccinations, improved screening rates and better treatments. But incidence and death rates remain high among women in underserved areas across the country.  Read more
More About the Dialogue for Action® National Conference
The Dialogue for Action® is a program focused on increasing cancer screening as part of a comprehensive and coordinated cancer prevention strategy through:
An annual national conference
Projects with Native American tribes and urban Indian health organizations
Projects with states and regions
Since 1999, 17 states and 10 American Indian/Alaska Native teams have participated in the Dialogue process to increase capacity for CRC screening in their respective communities — whether large or small, and rural or urban. Outcomes of the projects have included statewide media campaigns, dissemination of tools for office reminder systems, support for CRC legislation and culturally appropriate educational materials.
The Dialogue emphasizes evidence-based cancer screening according to guidelines. All participants are encouraged to take the dialogue back to their communities and workplaces to promote appropriate screening.
In past years, the focus of the Dialogue has been on colorectal cancer screening. Since 2013, the Dialogue for Action® expanded to include the mandated guidelines-driven cancer screenings (colorectal, cervical, breast and now lung cancer screenings) and also covered issues related to other cancer screenings (prostate, oral and skin).
The conference features a mix of state-of-the-art presentations and interactive, dynamic "conversations" among participants. The Dialogue equips participants with concrete tools and effective strategies for use in both clinical and public health settings.
Participants include:
Primary Care Physicians (Internists, Family Physicians, Osteopaths)
Obstetrician/Gynecologists
Gastroenterologists
Dermatologists
Surgeons
Radiologists
Oncologists
Nurses and Nurse Practitioners
Physician Assistants
Quality Team Members in Hospitals, Insurance Companies, etc.
Advocates and Survivors
Patient Navigators, Care Managers, Case Managers
Social Workers
Health Services Researchers
Health Educators
Staff of Health and Human Services (NIH, CDC, CMS, IHS, AHRQ)
Staff of State Health Departments
Staff of Non-Profit Health Organizations
Third-Party Payers
Administrators
Questions? Contact Lisa Han at lisa.han@preventcancer.org
Sponsored by