Dialogue For Action™

Save the date for Dialogue 2017!
April 19-21, 2017
Hilton McLean Tysons Corner
McLean, VA
Dialogue for Action™ is an annual national conference that brings a diversity of stakeholders together to discuss the best ways to increase cancer screening and prevention in all communities. After 2.5 days of presentations, breakout sessions, networking and more, participants are encouraged to take the dialogue back to their communities and workplaces to promote appropriate screening.
Dialogue for Action™ provides participants with the opportunity to discuss tools and effective strategies across disciplines for use in both clinical and public health settings.
Check out highlights from the 2016 Dialogue for Action™ conference:
WHAT PEOPLE ARE SAYING
"There are so many common issues facing multiple screening platforms- these events help you learn from people's experiences and provide a great place to talk." Elbert Kuo, MD, MPH, MMS, FAS, St. Joseph's Hospital and Medical Center
"I was attracted to this conference because of its inclusion of the American Indian voice. I'm excited to have the opportunity to talk more about the challenges facing this population." Melanie L. Plucinski, MPH, American Indian Cancer Foundation
"The Dialogue is a great opportunity to learn what other states are doing- their challenges, successes and barriers. I learned a lot and made some contacts that I am eager to follow up with." Felisha Dickey, MSW, MPA, Florida Colorectal Cancer Control Program
KEYNOTE SPEAKERS
Dr. Kristi Funk opened Day 2 of the conference with an inspiring keynote address about improving health equity and breast cancer incidence and death rates. Dr. Funk runs the Pink Lotus Breast Center in California where she treats the rich and famous, as well as uninsured women in need of education, screening and treatment. Health care centers that service primarily minority populations do not have the needed equipment, facilities and dedicated staff to ensure optimum care for their patients. Dr. Funk, along with her husband Andy, recently started the Pink Lotus Foundation to provide health services to women regardless of their ability to pay.

Dr. Walter Willett served as the closing keynote speaker Friday morning. Dr. Willett is a renowned physician and nutrition researcher from the Harvard School of Public Health. Throughout his career, he has focused on the relationship between nutrition and major chronic diseases, including cancer. He discussed the importance of eating a lot of fruits and vegetables while limiting red meats citing several studies showing how food impacts the development of cancer.
PANEL DISCUSSION ON BIG DATA
Technology advancements are playing a big role in the future of health care from improving the communication between patients and their providers to increasing screening rates in low-resource communities. Three experts shared how their work is shaping the future of health care.
Santosh Bhavani of SemanticMD discussed what could be the new normal- cheap, portable imaging technologies that can perform, skin, cervical, colorectal, breast and other cancer screenings from anywhere. Next up, Susan Hutfless, PhD, of Johns Hopkins Bloomberg School of Public Health shared her quality metrics research in colorectal cancer screening. David Newman, PhD, JD, of Health Care Cost Institute rounded out the panel sharing how his company collects billions of insurance claims every year to help patients make better decisions.  This is just the beginning of the "Big Data" dialogue.
WHEN ADVOCACY WORKS
Wednesday morning featured an advocacy workshop on the 21st Century Cures Act and the companion bill being drafted in the Senate.  The panel, comprised of Carly McWilliams, a staffer for the House Energy & Commerce committee, Mary Lee Watts, Director of Government Relations and Advocacy for the American Association of Cancer Researchers, and Lisa Schill, a parent advocate and Vice-President of RASopathies Network USA, spoke to a group of about 60 participants.
All three speakers emphasized the importance of this bill in continuing to fund research into all diseases, streamlining and updating the regulatory process, and leading to cures for more people in the future.  In order to see this pass the Senate, they encouraged those in the room to become engaged in advocacy, writing to or calling their Senators to urge them to bring the Senate bill to the floor and to vote in favor.  If you would like to become more engaged as an advocate, please contact Maggie Klee at marisa.vertrees@preventcancer.org, or click here.
INFORMATION EXCHANGE: STATE AND TRIBAL CRC SCREENING PROGRAMS
Every year, public health professionals serving the American Indian Alaska Native population come to Dialogue eager to learn and share how to reach this population to improve low screening rates- the American Indian population has a high risk of dying from colorectal cancer due to low screening rates. Health care workers ranging from Alaska to New Hampshire came together to discuss their challenges and successes in increasing screening rates in the American Indian community.
Participants discussed methods to improve screening rates:
Trusted community members are trained to help their peers set up appointments

Working with employers to expand paid leave policies so workers can take off with out penalty to be screened.

Use the cheaper and easier FIT test since colonoscopies are not a viable option for everyone.

Create an on-line portal for patients to check their test results and date due for their next screening.
Past Articles
---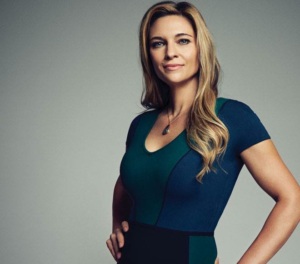 Join Dr. Kristi Funk, breast surgeon to the stars, at the Prevent Cancer Foundation's 2016 Dialogue for Action™
While I'm known for caring for some high-profile patients such as Angelina Jolie and Sheryl Crow, my career goal is to ensure that all women, regardless of circumstance or ability to pay, are receiving high-quality breast cancer prevention, screening and treatment. So many women are uninsured or unable to pay for health care—as a result, they do not get screened for breast cancer, receive care too late or don't receive care at all. Read More
---
Cancer Prevention Laurels Awards – Nominations now open!
December 29, 2015
Do you know outstanding individuals making a big difference in cancer prevention? Nominate them for a Cancer Prevention Laurels Award that celebrates leaders in the fight against cancer. The Prevent Cancer Foundation is now accepting nominations for the annual Cancer Prevention Laurels Awards to be presented at the Dialogue for Action™ cancer screening conference in April. Nominations must be received by 5 p.m. EST on Friday, January 15, 2016. Read More
---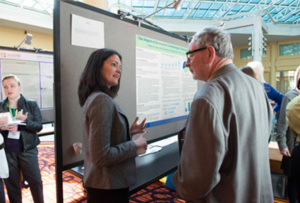 Looking Towards the 2016 Dialogue for Action Conference
July 22, 2015
Next year's "can't miss" Dialogue for Action on Cancer Screening will take place April 6 – 8, 2016, at the Renaissance Harborplace Hotel in Baltimore. The conference will build on this year's successes: bringing together a mix of medical and public health professionals of all types, policy advocates, educators, researchers, payers, survivors and those in technology fields to discuss, dialogue and learn from each other about cancer screening. Participants came from: 37 states and the District of Columbia, 15 American Indian/Alaska Native tribes and organizations, two territories, Puerto Rico, Japan, Guam and Israel. Read More
---
Dialogue for Action 2015: Highlights from Day 3
April 24, 2015
The final day of the conference kicked off with a humorous and enlightening presentation by the Deputy Surgeon General of the United States, Rear Admiral Boris Lushniak, M.D., M.P.H. Last year while serving as Surgeon General, RADM Lushniak issued the Call to Action to Prevent Skin Cancer. In its 143-year history, the office of the surgeon general had never addressed the prevalence of skin cancer. He added that treatment costs could be cut by $27 million if people received more timely screenings. Read More
---
Dialogue for Action 2015: Highlights from Day 2
April 23, 2015
President and founder, Carolyn "Bo" Aldigé opened the conference today by highlighting the recent public figures who spoke publicly about taking preventative measures and getting screened on cancer prevention and early detection, including Taylor Swift, Angelina Joli-Pitt and Rita Wilson. Read More
---
Dialogue for Action 2015: Highlights from Day 1
April 22, 2015

 The 2015 Dialogue for Action ™conference on cancer screening started out with a bang. Hundreds of people traveled to Baltimore—some from places as far as Israel and Guam—to hear from experts on the latest innovations in health care prevention and screening and network with colleagues from across the country and around the globe. Read More